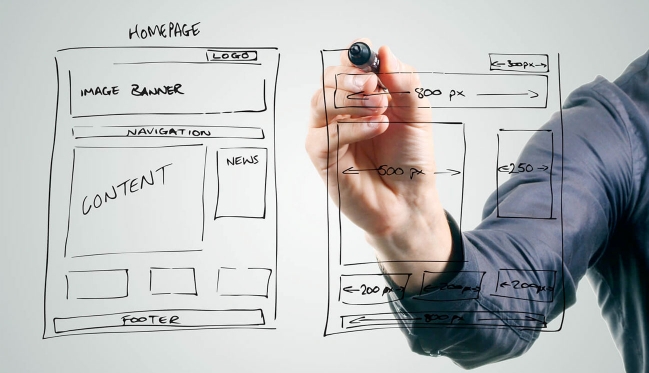 Our custom designs ensure your visitors get the best user experience while on your website. We produce interactive, feature dense packages that are simple for the visitor to navigate.
Social media integrationm ensuring your digital marketing campaigns run smoothly across all platforms. Placement is everything, and we want to give your brand the online image it deserves. We do this all while collecting as much data from each visitor as possible, seemlessly without invading their viewing experience.
Key Points:
Engaging, custom interactive website designs.
Social media and online marketing integration.
Brand oriented, modern designs to help your business grow.
Focus on collection of visitor data to generate more leads.
We create contemporary user friendly websites, that align with your companies image. The design process is vital in ensuring your website not only adhears to your branding, but also allows for optimal conversion of visitors. Collecting contact information is an important process, but needs to be done in a way that seems natual and not missplaced.
The location and order of information also plays a key role in visit length, so optimizing the design to ensure maximum egagment is our top priority. We specialize in custom designs for small business, looking for effective online marketing. We've helped many companies make their mark on the internet, now its your turn to say hey!