Since it's inception in 2017 Sudburys PoutineFest has been an annual event much looked forward to by its community. From initial layout, to updates and changes each year we have been there every step of the way for the folks at Ernabus & Surbury PoutineFest.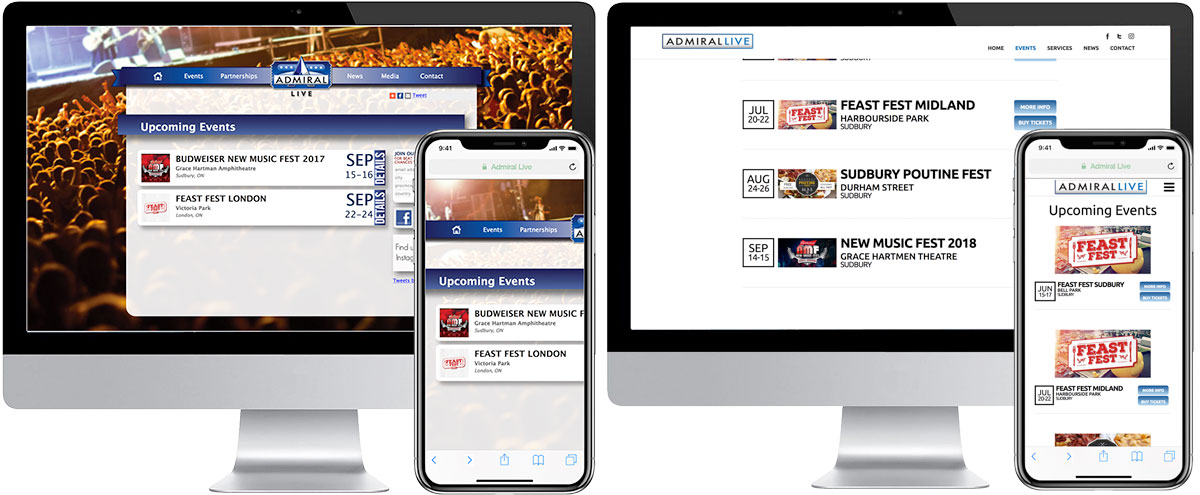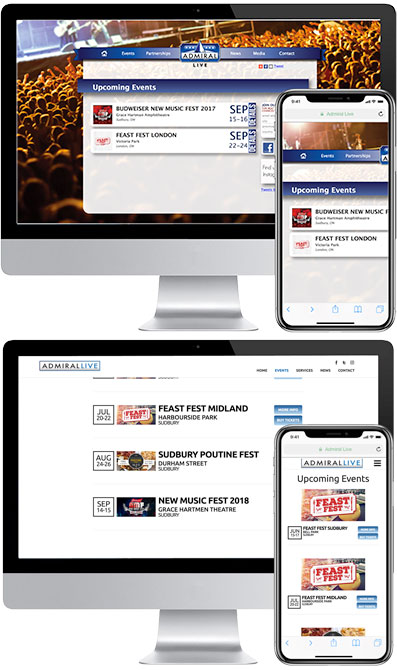 Our team built a responsive, user friendly design to help with advertising efforts for the festival. In the inital year, the concept was tailoured specifically towards an audience that would have no idea what the event was, and as such contained a lot more text based information; to help explain what was going on and what people were to expect. Since then we have updated over the years to adjust for live events, changes in vendors and sponsors. In 2020 due to COVID restrictions the event was unable to take place; however when they return in 2021 the website will have had a complete overhaul.
Our responsive design and intricate UX layout ensures was imperative on this design as we knew we would have visitors of all ages, coming from all different types of devices. Ensuring ease of use was the top priority for our team.
Visit the Website