Listro Entertainment is one of Toronoto's top tier entertainment companies, providing music and live entertainment to private functions, weddings, corporate events and more.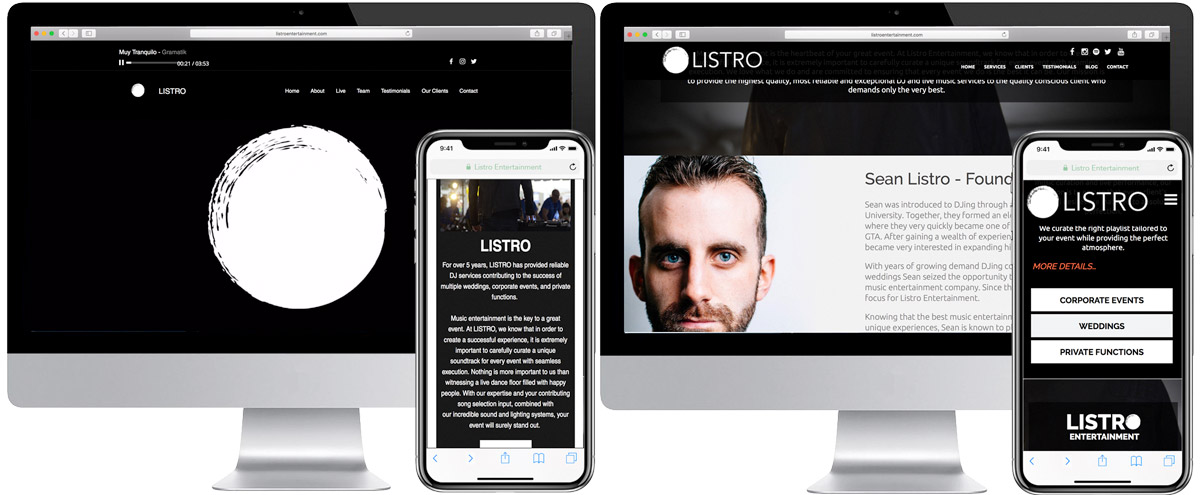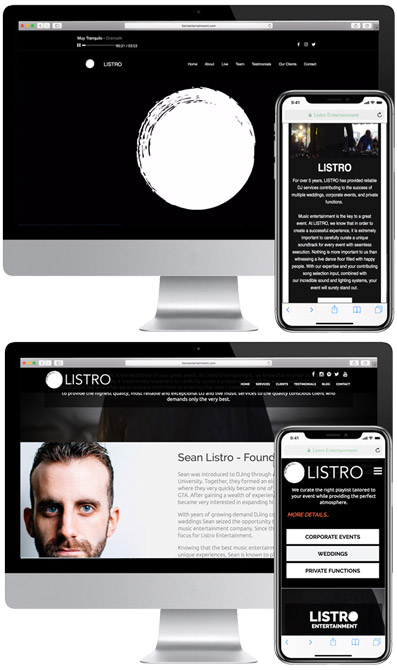 Sean came to us looking to upgrade his digital presence, as he had been using Wix for a previous website and wanted something more unique and customized to his branding. After numerous discussions, we came up with a plan that portrayed his image in the best light, while creating a consise and easy to navigate website.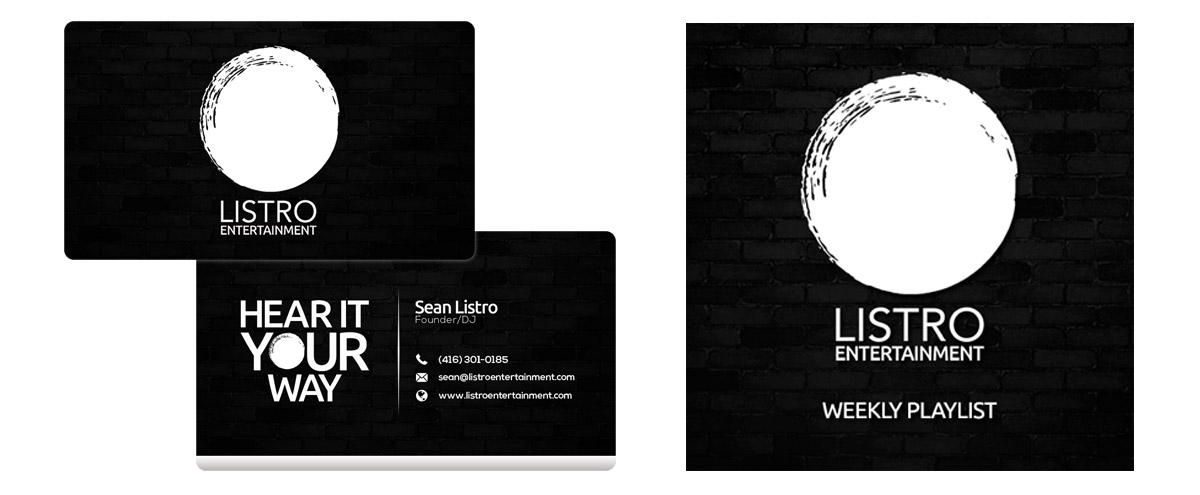 We also helped Sean with some branding opportunites, creating new business cards, artwork and press kits.
Although freshly launched, we anticipate a huge growth in traffic for Sean; and are excited to see where he takes his new image.
Visit the Website