Admiral Live is a multi faceted promotions company with specialities in advertising and marketing. The have helped organize or been involved with countless events across Canada, booking some of the biggest names in the music industry.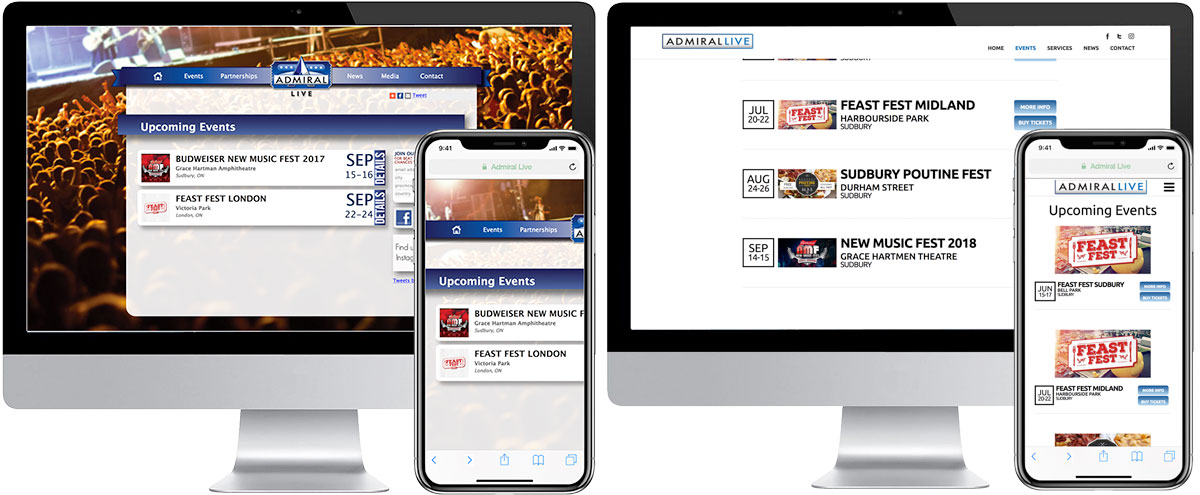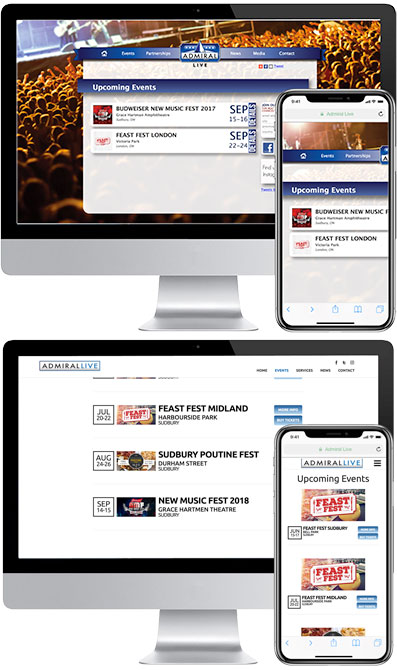 Admiral Group decided it was time for a digital facelift towards the end of 2017, and as such their website undertook a complete overhaul. Our team built a responsive, user friendly design that dramatically changed their online presence. We were approached to freshen their current deisgn, with a fully mobile friendly layout. Merging all existing date, along with creating events pages information, and new company branding. The ability to update content with ease was also a requirment, with information being able to be visable on multiple areas of the website from single input.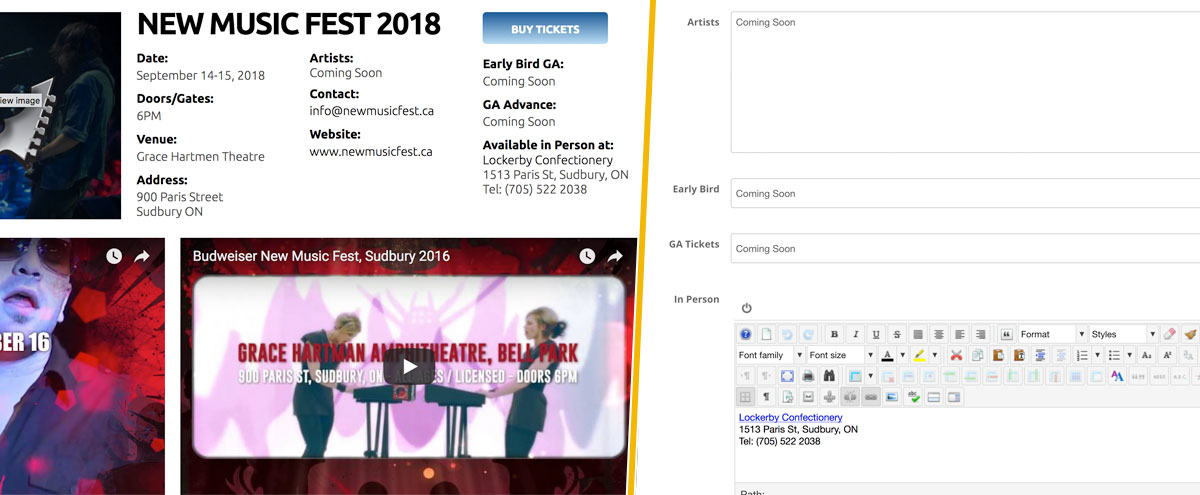 Our responsive design and intricate UX layout ensures AdmiralLive will get maximum visitor interaction, increasing ticket sales and event attendance. We also placed strategic information collection boxes thourghout the website to maximize the opportunites to collect visitor contact information. These input boxes are placed discreatly so as not to interfere with the UI of the design.
The length of stay has increased over 80%, with mobile traffic up an astounding 154% in the last 2 months. Responsive, mobile first designs are key to a proper digital campaign.
Visit the Website