EDMHoueNetwork approached us for a website makeover. As clients using Wix they were looking for more flexability in their design, along with the ability to actually own their design. The old design also was not mobile friendly, so a responsive design was top priority.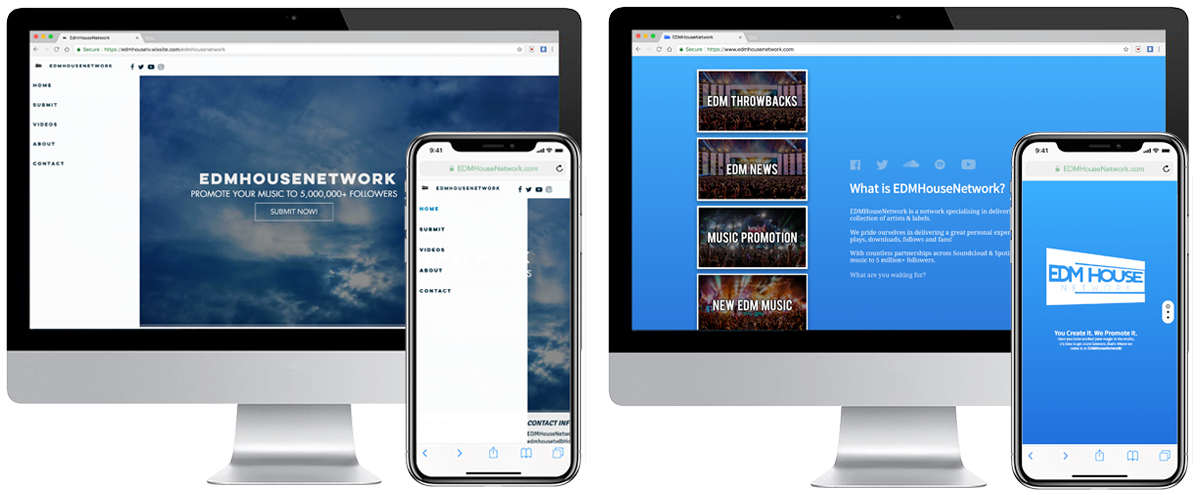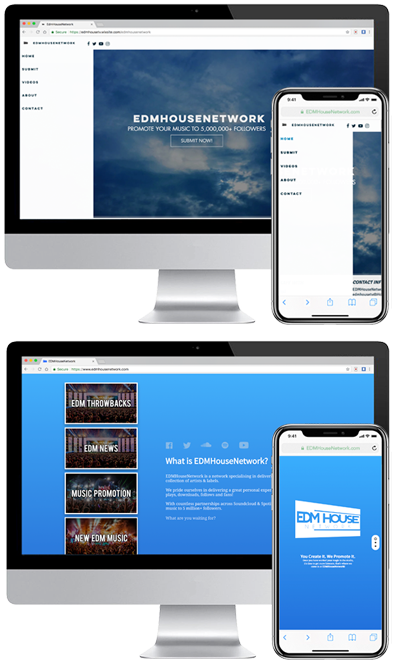 EDMHouseNetwork were looking for a fresh look on their web presence, with the ability to have online orders for services. We built a responsive, user friendly design that was tailoured towars their new branding. Taking elements from their original design, we implemented all required features including the ability for PayPal orders for their promotional services. By integrating directily into their website we were able to avoid excess service fees often found with online e-commnerce solutions.
Our responsive design and intricate UX layout ensuresthey will get maximum visitor interaction, increasing ticket sales and event attendance. We also placed strategic information collection boxes thourghout the website to maximize the opportunites to collect visitor contact information. These input boxes are placed discreatly so as not to interfere with the UI of the design.
The new layout, and responsive features have helped with an increase in visitor to customer tunrover rates.
Visit the Website